Digitale marketing
Inbound marketing, online marketing, internet advertising or digital marketing. Call it whatever you want, it includes everything that doesn't happen analog. And let us just happen to be experts in that. 🤘
👉 You always focus on the recipient.
👉 It's more than just SEO and social media.
👉 A digital marketing plan in 3 steps.
With digital marketing you put the receiver first.
Your digital marketing goes beyond a one-off brainstorm. It is a continuous process of trying, adjusting, analyzing and repeating. No more shoving messages down the throat of your recipient. Time to treat your target audience with respect and put the pull strategy first. Attract them. Make your brand so irresistibly attractive that everyone wants to be a part of it.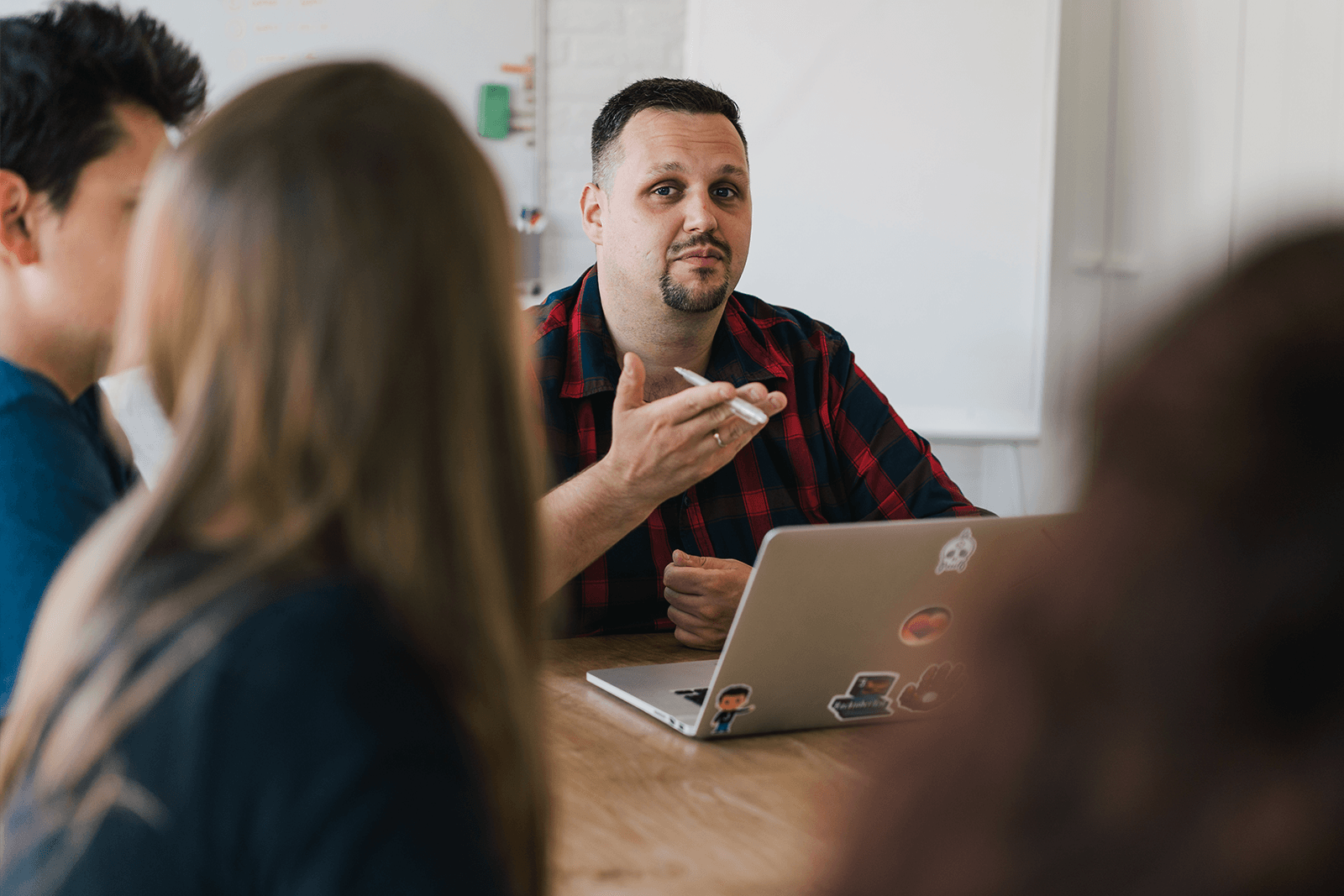 Digital marketing is more than just SEO and social media
"Digital marketing, that's SEO, advertising and social media, hey," we often hear. But digital marketing is so much more than that. Even the best in our profession sometimes forget that. In our view, digital marketing should be based on an objective, not on the basis of the service or the tool that contributes to it.
If you have not yet set objectives for your brand or company, it is best to do it urgently. Do you want to determine your objectives together with us?
"Thanks to the Think Tomorrow workshop, we have found our way back. A direction in which we work hard on our content every day and are constantly engaged in our marketing. We can always turn to Think Tomorrow to provide perspective on our objectives"
Britt Muyldermans, Marketing- en communicatieverantwoordelijke
★★★★☆
How we approach your digital marketing
👉 Digital strategy
You want to build on a solid foundation. We therefore start with a well thought-out digital strategy. You can't do marketing without knowing where you want to go. Allez, you can. It's just not that smart. 🤪
👉 Content marketing
Do you want to offer content to your target audience? We draw up a plan to inform, inspire and eventually convert them.
👉 Email marketing
You want to communicate strongly and be close to your followers. Email remains one of the strongest digital ways to do that.
👉 Lead generation
You want to sell. Whether it concerns a service or product, we draw up a strategy that maximizes the chance of sales.
A digital marketing plan for your brand in 3 steps
We start your digital journey with a frank conversation. A kick-off meeting, as we call it here at Think Tomorrow. We clearly determine your intentions, your target group and then set to work with a well thought-out plan.
💬 We talk



What drives you to invest in digital marketing?
What does digital marketing mean to you?
What do you expect from digital marketing?
How do you substantiate those expectations?

💭 We thinkg

How do we help your target audience?
Where do you offer added value?
We make a workable proposal to start your digital marketing.
We create insights and clarify objectives.
We determine the scope of the project together.

💡 We do

Homework for both parties, we build your business together.
We write, create, model and shape your project with your business in mind.
Bringing together and communicating.
We actively work on your goals.

Why you choose Think Tomorrow
We are the digital marketing agency that thinks digitally, breathes marketing and cares about your business. We are not just an executive party and we never want to become. We also want to be the critical and ping pong player who challenges you!
When it comes to digital marketing, we don't talk about passion. You can feel that. We're not saying we care about your brand or business. You notice that. We may not make the difference in our services or our cases, but in our approach. Creating digital experiences, together with you! That is our mission.
Feel the difference in approach for yourself. Don't be shy, talk to us!